Easy eye exams
for everyday people
Why should you use Spec-Techs?
To save you money and time, of course!
Our exams are ONLY $75 for healthy individuals!
Spec-Techs provides technology-driven, affordable vision solutions for healthy individuals. By streamlining the exam process – from scheduling to checkout – we've lowered the cost and time required to get you seeing better.
While our highly-trained refractive technicians tend to your glasses and contact lens needs, our doctors will monitor your ocular and systemic health via the latest in video and imaging solutions.

Eye Exam
Our eye exams include:
Refraction
Retinal imaging
Videos of the front of your eye
Overall health screening
You can then take your renewed eyeglass prescription anywhere to order the glasses of your choice.

Contact Lens Fitting
Contact lens services vary in price depending on whether you've worn contacts in the past and the complexity of your eye prescription.
90% of our patients walk out with a new set of trial contact lenses and pay $45-$55 at checkout.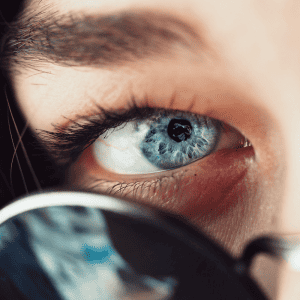 Finally, it's summer! The season for our outdoor enthusiasts to live life to their fullest. From leisurely walks, to biking, hiking, and everything in between, many Americans will spend at least 2-3 hours per day outdoors during the summer. About 70 percent of Americans wear corrective lenses – and as the sun returns with warm temps, it reminds us to grab our sunglasses.
Hear what others have to say
Sure, I've had plenty of eye exams in my life— But this experience was supreme. I felt comfortable and secure from the minute I entered this lovely establishment. Every single staff-member went out of their way to make sure i had a good experience in their hands. My eye exam was comfortable, cost-friendly, efficient & thorough. This will be my go-to for all of my (and my loved ones) future eye related needs. Thank you all for being a step above the rest. I'm so thankful to have found you!
Was very happy they could squeeze me in for a contact prescription, instead of waiting till next year for an appointment they got me in and out in a really quick time. Everyone at the office is so helpful and kind. My contacts came in super quick!
This is a great program, and I'm really pleased with the value and affordability of it. This makes top quality eye care very accessible for those who do not have optical insurance. Great job, guys. We'll be back!
I was almost out of contacts and this program allowed me to get in sooner and restock before my supply ran out. On top of that everyone in the building was helpful and friendly, and my appointment went smoothly. Would recommend!
514 Oak St, Sandpoint, ID
info@spec-techs.com
(208) 265-7965